For as long as I can remember, my parents stressed The Golden Rule: Treat others the way you would like to be treated. It became an integral part of my core values.
I left the East Coast for the Midwest to pursue my undergraduate degree, which happens to be in Marketing. While attending college, I experienced culture shock on many levels. Since I believe that the great majority of people are inherently good and don't offend or insult others intentionally, I realized I had an opportunity to improve the educational environment - in and out of the classroom.
I made a decision to become founder and 4-year president of a multicultural affairs organization whose mission was: To foster greater understanding and better relations among the various racial and ethnic groups on campus. It was a transformative experience that led me to where I am today - assisting individuals and organizations in creating environments of inclusion.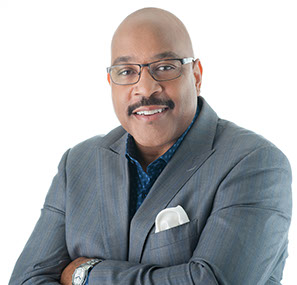 Putting Values to Work
In 1994, I started my own training and consulting company - Multicultural Communications. I have leveraged both my upbringing and experiences throughout my career. My "Build Bridges, Not Walls" mantra has created a portfolio of expertise in Diversity & Inclusion, Leadership Development, Conflict Resolution, Team Building, Service Excellence, Stress Management, and Motivational Speaking.
With the current challenges of the workplace, and with a keen perspective on what's at stake, we believe in the need to understand the true essence of The Platinum Rule: Treat others the way they want to be treated.
Building Synergy for Success
Remember those impressions people have about me (a background in anthropology, psychology, and sociology)? The truth is, I do believe that cultural background is very unique to who we all are (anthropology), and once understood and valued (psychology), can create a solid platform of greater collaboration within our global society (sociology), and greater productivity within our global economy (reality).
We work with our clients to create environments of inclusion, while also valuing diversity, understanding the business imperative, establishing successful strategies, facilitating plans of action, and sharing our wealth of resources, thus accepting the role and responsibility as a
"Resource to the World."
100% Client Satisfaction
I have built a reputation over the last two decades as a reliable professional who is an innovative thinker and an authentic, passionate, balanced, and consistently effective trainer and consultant. We have 100% client retention because we believe in the work that we do and because we care deeply about improving the quality of work life for every individual and every institution that we are honored to encounter. What we do works.
How We Can Help You
We have witnessed many organizations talk about and delve into the diversity arena, yet we continue to see an unmet need for more quality human connections in order to truly achieve business objectives and manage complex organizational issues. We offer a complete Range of Services and specialize in state-of-the-art Customization. Our consistent goal is to increase the ability of leaders and all individuals to be more knowledgeable and skillful at diversity and inclusion.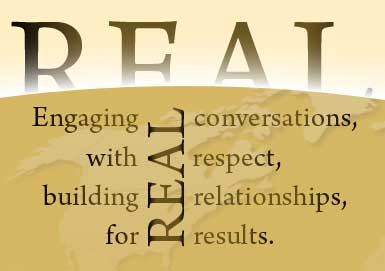 What's in a Name? Everything.
I had a powerful epiphany in mid-2008 that resulted in a clearer vision, greater sense of purpose, and a new Philosophy: Engaging real conversations, with real respect, building real relationships, for real results. We adopted that Philosophy after years of success and consistently positive feedback from our clients. And to reflect our evolution, we changed our name from Multicultural Communications to MulticultuReal® Communications.
It's time for real communication. It's time for MulticultuReal® Communications.